Luke Combs Wants To Collaborate With Adele & Ed Sheeran On New Music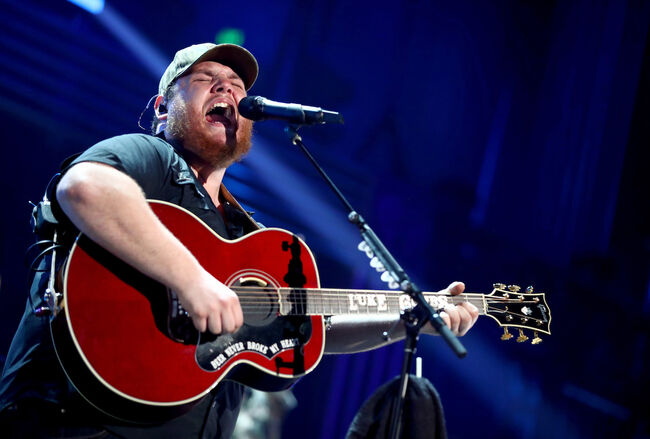 Luke Combs' highly anticipated new album, What You See Is What You Get has arrived and with rave reviews. This album in particular is special for Combs as it features a collaboration that was years in the making with his personal hero Eric Church on the single "Does To Me."
Collaborations have particular significance for Combs as they are not only collaborations in music but where personal friendships are made. In a recent interview on his What You See Is What You Get tour stop in Phoenix, AZ, Luke told Brooke from the Tim, Ben & Brooke show on 102.5 KNIX how the collaboration with Church came about.
"It's been awesome getting to work with him. He's an awesome dude. I'm very thankful." He goes on to say, "It was great cause at the time I had the idea. We hadn't really met each other or known each other. I didn't reach out to him or anything like that... it was just my manager asked his manager and we developed a friendship after the fact. It was really great."
He goes on to say who he'd really love to make music with in the future,
"I'm a big Adele guy. Ed Sheeran... I love Ed. That would be great... we could probably make that happen."
You can catch Eric Church and Luke Combs perform at the 53rd Annual CMA Awards live from Nashville's Bridgestone Arena on November 13 at 8 p.m. ET. Luke Combs has received nominations for Male Vocalist of the Year, Song of the Year for "Beautiful Crazy" and Musical Event of the Year for "Brand New Man" with Brooks & Dunn.
Check out the full interview with Luke Combs below: